Welp, seeing as how I've been a mom for an entire month and 2 days, I'm feeling like an expert.
Ha!  Hahaha!  So if you missed the heavy sarcasm, I'll spell it out for you.  The sentence above is a joke.
But hey, you know what?  I really have learned a lot since April 23rd.  I thought I'd post some things that have become really important or valuable to me in the past 4 weeks.
Lola's Favorite Mama Things:
Since I feel like my life revolves around breastfeeding, I'll start with that stuff….
1. Nursing bras by Gilligan & Omalley from Target.  I like the first one for bedtime, and the bottom one for daytime.  LIFESAVERS.
2. And while we are talking about comfort… why didn't I use this stuff from the VERY BEGINNING!? If I'd used this from day 1 rather than AFTER I was already having trouble, it may have been a very different first few weeks.
3. And did you know that lanolin can get in your clothes (making them look stained) and is REALLY hard to get out?  For that reason, glad I had some of these…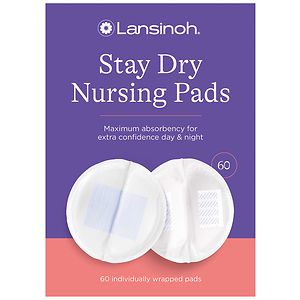 4. And for when things are just NOT feeling good, these guys are worth their weight in gold.  I keep them in the refrigerator and use them when I feel like I am going to either need a stiff drink or a good cry.  Usually after about 15 minutes, I don't need either.  🙂
5. And finally, to conclude the breastfeeding section of must-haves… this book is a must-have.  I know what you're thinking – wow that's a lame sounding title.  Or maybe it's just me that thought that!?  But I have to say, it has been THE most useful book I have read for all things baby.  I read it prior to giving birth, which was semi-helpful, but now that I actually have her I find myself referring to it all the time.
6.  Wait, I lied.  I have one more nursing thing to throw into the list.  These are awesome.  I started out with the Boppy and then switched to the My Brest Friend because I like the way the MBF actually fastens around my waist, keeping Poppyseed from falling into a hole near my waist.  Now I keep the Boppy in my car for when I'm on the road, and the Brest Friend stays propped near my recliner at home.
Now comes the category of calming the fussy baby and getting said baby to SLEEP…
7. A sound machine.  I have the one by Graco.  Poppyseed takes naps in her crib, and she sleeps a lot longer with this near her head because it drowns out the sounds of me taking a shower, doing laundry, unloading the dishwasher, etc.
8. The Moses basket.  Poppyseed sleeps so well in this.  It's parked right next to our bed, and once I got her to sleep in it once, it's been a nightly occurrence.  It will be a sad day when she outgrows it.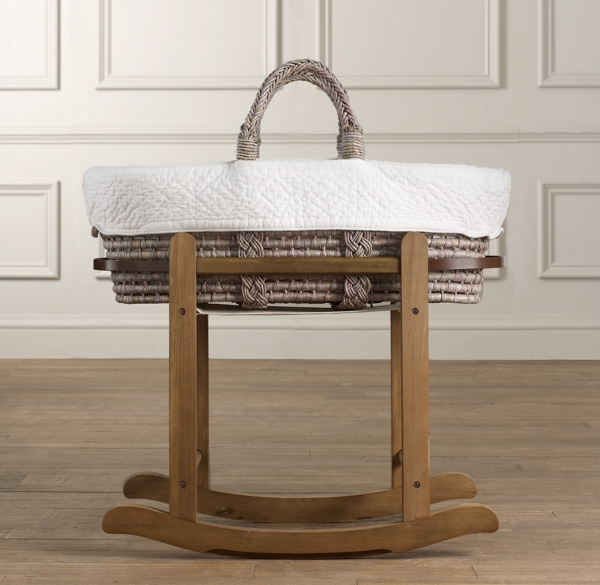 9. The My Little Lamb swing by Fisher Price.  I'll be honest, this is a little unstable right now because Poppyseed is so light, so I have to put small weights on each of the legs.  But once I figured that out, we were golden, and soon she'll weigh enough for it.
10. Swaddles.  The past 4 weeks would have been a living hell without them.  I like the aden + anais swaddles best because it's warm here in Texas and I don't want Poppyseed getting too hot.
11.  Not a good swaddler?  Feel like your baby is always busting out of that thing?  Lola stinks at swaddling, too!  I started using my cloth diaper fasteners, called Snappis, to close the swaddle.  Lola can be clever sometimes.  😉
Welp, we made it this far!  I wonder what I'll be doing this time 4 more weeks from now…. I'm sure I'll have a whole new list of must-haves!  Check out Poppyseed rocking her green cloth diaper today…. what a cutie!
So…. am I missing anything?  If so, leave a comment below.  What other life-saving object should I add to my collection to add to my baby's comfort and my peace of mind?
Related posts: